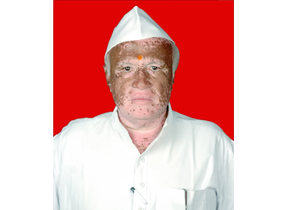 The Pathri Taluka Shikshan Prasarak Mandal was Established in 1972 is a leading organization striving for the promotion of excellent education of all the sections of the society, especially for the socially and economically weaker sections of maratwada region.
Since 1972 trust was developed with all sectors of education and Pharmacy institute is started in 2015 with aim to provide quality and skilled education in the field pharmaceutical education.
Our aim is to produce a professional and dynamic young generation which would blossom freely and accept the career challenges in this fast changing environment.
Our staff is committed to developing the potential and nurturing the talent of each and every student, so that they will realize their responsibilities towards society and prove themselves as true "community pharmacists".
I hope my students will take full advantage of all the facilities provided to them and will achieve set goals and uplift the pharmacy profession.
Thank you
Mr. Vijaykumar Bapurao Katruwar
President