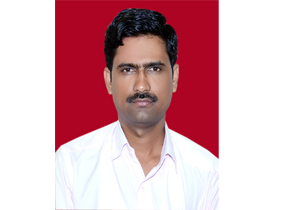 P.T.S.P. Mandals Pharmacy college provides two years Diploma in Pharmacy Course. Our college has tried to achieve not only quantitative but also qualitative excellence inculcated a competitive spirit among the students.We raise & nurture our student through innovative solution based learning, and inter professional collaboration.
We indorse Guiding principles for personal integrity, respect for humanity and human diversity, and higher educational professionalism.
The Institute of Pharmacy has an excellent infrastructure with international standards, highly qualified, and dedicated faculty and staff, who are committed to provide an outstanding educational experience to the students. They are steadfast in their dedication in budding intellectual and successful pharmacists.
Our Institute fosters pharmacy profession by synergizing knowledge, skill & technology to transform lives through the advancement of patient-centered care and healthcare delivery by providing differentiated health care professional & ethical pharmacist.
We are constantly organizing Social, sports, Seminars, conferences and alumni meet to motivate and inspire our students.
PTSP always proud feeling about the progress and achievement by Our Alumni. Please visit our college web site or college campus. Still you have any questions use get in touch link available on our web site to contact urgently. Our Experts will give the solutions of your questions. I wish you all the visiting guest of our web site will enjoy and get fruitful information about our college. We will appreciate your suggestions and comments, we encourage you to explore our institute and hope you will find it interesting.
Thanks for checking us out!
Thank you
Mr.Kadam N.R.
Principal
Ptsppharmacy@gmail.com